MLK Day Events in New Jersey – Make it a Day On, Not a Day Off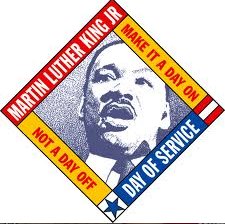 The chief spokesperson for the civil rights movement is memorialized annually on the third Monday of January. This floating holiday has evolved into just more than a day off from school. Now deemed as a National Day of Service, Rev. Dr. Martin Luther King Jr. Day encourages volunteers across the country to donate their time to make a difference. This day reminds us of hope, compassion and the ongoing potential of social change.
Many New Jersey towns are hosting local activities. Our list includes MLK celebrations, along with service activities. Make sure to visit your municipal and/or library calendars for additional events. For more information on the life and work of Dr. King, please visit The King Center.
Jersey Cares 2015 Day of Service (various New Jersey locations)
Jersey Cares carries a mission to "be the change." On Monday, January 19, this organization has projects in all areas of the garden state. All events will run from 9:00 a.m. to 12:00 p.m. From sorting donated clothing items to painting murals, individuals and families can find activities that will pass on the spirit of MLK Jr.
The Newark Museum Family Day (Newark, NJ)
Visit the Newark Museum on Monday, January 19 between 12:00 p.m. and 5:00 p.m. to celebrate the freedom and community, while learning about the life and legacy of Dr. King. During the day, the museum will host activities for all ages, including film screenings, performances and hands-on art and science programs. For more information, please call (973) 596-6550.
Imagine That! Craft Weekend (Florham Park, NJ)
Celebrate Martin Luther King Jr. with craft activities on either Saturday, January 17 or Sunday, January 18 at Imagine That! in Florham Park. From 10am until 5:00pm, your little one can create a personalized picture that answers "What's Your Dream?" 
New Jersey Performing Arts Center Celebrates MLK Jr. (Newark, NJ)
On Saturday, January 17, NJPAC will host its annual Rev. Dr. Martin Luther King, Jr. Celebration. The 2015 event pays tribute to the life and legacy of one of the 20th century's most inspiring leaders. For ticket information, please visit the NJPAC website.
Explore the Dream through Art at Express Yourself Studios (Maplewood, NJ)
Children ages 4-12 are invited to the annual Celebrate Dr. King: Explore the Dream through Art workshop on Monday, January 29. From 11:00 a.m. to 2:00 p.m., attendees will learn about Dr. King and the civil rights movement by exploring peace, equality and friendship in art.
Fanwood and Scotch Plains host Day On, Not a Day Off (various locations)
On Monday, January 19, the neighboring towns of Fanwood and Scotch Plains will host its Annual Martin Luther King Day of Service. Providing new and exciting volunteer opportunities to the entire family, this day will host more than 40 non-profit organizations from 10:00 a.m. to 5:00 p.m.
Martin Luther King Day of Service 2015 at Rutgers University (Camden, NJ)
From 8:00 a.m. to 12:00 p.m. on Monday, January 19, the Rutgers-Camden campus will be hosting volunteer activities to celebrate the legacy of the man that reminds us "Everybody can be great, because everybody can serve"!
Martin Luther King Jr. Day at the Morris Museum (Morristown, NJ)
Stop by the Morris Museum between 12:00pm and 2:00pm on Monday, January 19 for a meaningful, yet fun art activity to mark this special holiday. Children of all ages are invited to make symbolic peace doves and tour the museum, including a showcase on MLK.
Annual Princeton University Annual MLK Literary, Visual Arts and Video Contests (Princeton, NJ)
Princeton University will hold its annual celebration of the life and legacy of Dr. Martin Luther King Jr. on campus in Richardson Auditorium of Alexander Hall. This event is free and open to the public. The program includes live music, a keynote address and the presentation of the MLK Day Journey Award.
And if you're just looking for some fun:
MLK Open Bounce (various locations)
The Bounce Factory is hosting several open play sessions for children on Martin Luther King Jr. Day. Children can choose from bounce only or bounce and laser tag combination. Must be 7 years old for laser tag.
 
If you are looking for additional family volunteer opportunities, check out our Holiday Volunteering post!