Earth Day Family-Friendly Fun in NJ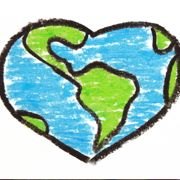 Earth Day isn't just a celebration of all things green; it's a movement. By fostering awareness and supporting environmental protection, Earth Day is helping to shape a green generation. From hiking beautiful New Jersey trails to visiting local farmers' markets, our little ones appreciate Mother Earth for all she has to offer. We've rounded up fun and eco-friendly ways to celebrate Earth Day this spring.
Liberty State Park Earth Day Run/Walk and Fair (Jersey City, NJ)
Liberty State Park's annual 5K walk/run will be held on Saturday, April 25 starting at 7:30am. Cost to race is $21 by April 18, and $25 on the day of the race. Registration information can be found here. Following the race is the Kids Kingdom and Fair from 11:00am to 4:00pm. This festival will include environment-themed displays, information on the 'Our Hudson Home' program and tree seedlings (compliments of the NJDEP's Division of Parks and Forestry). In addition, there will be many other giveaways and interactive entertainment, such as inflatable rides, arts and crafts activities, kite-flying and contests. Free admission.
Earth Day Celebration at the Essex County Environmental Center (Roseland, NJ) 
The Essex County Environmental Center will celebrate Earth Day with crafts, music and a variety of Earth-friendly activities, including hiking and conoeing. Families can also enjoy demonstrations and a local eco-vendors sale. Held on Saturday, April 25, this event is free to the public. Activities will be held from 11:00am to 4:00pm. For more information, call (973) 228-8776.
Hunterdon County Earth Day Celebration (Flemington, NJ)
Hunterdon County's 15th Annual Earth Day Celebration will celebrate the planet with four days of activities, beginning on April 17. Each day will focus on one of the four elements: fire, water, air and earth. Daily activities will vary and will include crafts, archery, robotics, canoeing and animal presentations. Registration for each day is required. For more information, call (908) 782-1158.
Centenary College Earth Day Celebration (Hackettstown, NJ)
Centenary College and the Hackettstown Community will host their 5th Annual Earth Day celebration on Saturday, April 25th from 10:00am to 3:00pm. Children are invited for "fun in the sun" activities, including arts and crafts, a recycled materials fashion show, live musical performance and a mix of local vendors. A bonus event before the celebration includes Breakfast with the Bird at Hackettstown State Fish Hatchery from 8:00am to 10:00am. This event does require advanced registration. Please call (908) 852-1400 x2216.
Vernon Earthfest at Heaven Hill Farm (Vernon, NJ)
Heaven Hill Farm will once again host the Vernon NJ Earthfest. In addition to vendors, crafts, and other activities, there will be demonstrations by Rizzo's Reptile Discoveries, Snakes and Scales, Lenape Lifeways and the Delaware Raptor Center. Additional fun activities will include face painting, live music and panning for gemstones. The festival will be held on Sunday, April 26th from 11:00am to 4:00pm. Check out their Facebook page or call 973-764-0764.
Earth Day at the Cape May Zoo (Cape May, NJ)
On Saturday, April 18th, the Cape May Zoo will be celebrating the planet. Activities begin with a 5K and one mile fun run at 8:30am ($15-$20 registration fees). From 10:00am to 4:00pm there will be live music, crafts, an inflatable obstacle course and slide, hands-on educational exhibits and magic shows. Admission is free. For more information, please call (609) 465-5271.
Wild Earth Fest at Trailside Nature & Science Center (Mountainside, NJ)
The Trailside Nature and Science Center will host its annual Earth Day family event, Wild Earth Fest, on Sunday, April 26th from 11:00am to 5:00pm. Activities include live animal demonstrations, educational displays, Recycling Olympics, music and face painting. Admission is $4 per person, children under 6 are free.
25th Annual ACUA Earth Day (Egg Harbor, NJ)
The 25th annual ACUA Earth Day Festival will be held on Sunday, April 26 at the Haneman Environmental Park located on Delilah Road in Egg Harbor. The day kicks off with the Colors of the Earth 5K run at 8:30 am (cost to participate is $20). Registration information can be found here. The rest of the days festivities take place from 10:00am to 4:00pm. There will be lots of free, fun and educational activities including tours of the recycling center, crafts, interactive animal presentations, music and food. For more information visit the festival's Facebook page. 
The Monmouth County Park System will be celebrating Earth Day at the following locations on Sunday, April 26 from 11:00am to 5:00pm
Bayshore Waterfront Park Activity Center​ (Port Monmouth, NJ)
Celebrate the shore and discover cool, coastal animals like whales, sea turtles, fish, crabs and tiny plankton during this interactive show and tell program. Tours will also be given of the historic Seabrook-Wilson house, which dates back to the early 1700's.
Huber Woods Environmental Center (Middletown, NJ)
Learn about snakes and reptiles during a family-oriented show that gives visitors the chance to see live and exciting animals and nature artifacts found in New Jersey. There will also be freshwater pond creatures on display and kid-friendly interactive exhibits.
Manasquan Reservoir Environmental Center (Howell, NJ)
Explore the woods and wetlands around the Manasquan Reservoir. There will be live animal shows featuring reptiles and amphibians and short naturalist-led walks. Live animal shows take place at 11:30am, 1:00pm and 3:30pm. Nature walks will take place at 12:00pm and 4:00pm.
Thompson Park Visitor Center (Lincroft, NJ)
Have fun designing some eco-fashion jewelry and accessories from recycled materials. Learn how to spruce up an outfit or simply look fabulous with ideas devoted to green, sustainable and ethical fashion design.
Turkey Swamp Park Shelter Building (Freehold, NJ)
Join the park system's roving naturalists as they look for returning birds, wandering wildlife, blooming wildflowers and other fun sights of spring. Visitors will wander in the woods and near the water. Binoculars will be provided. Tours will depart approximately at the start of each hour.
Deep Cut Gardens (Middletown, NJ)
Beautiful flowers are back in bloom. Discover this charming park's floral beauty, hidden places and native plants. Find out how to become an earth-friendly gardener and ways to compost.
This post was originally published in April 2014.