Earth Day Family-Friendly Fun in NJ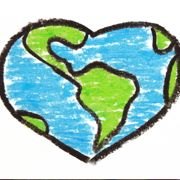 Earth Day isn't just a celebration of all things green, it's a movement. By creating awareness and demonstrating support for environmental protection, Earth Day is helping to shape a green generation. From hiking beautiful New Jersey trails to visiting local farmers markets, our little ones appreciate Mother Earth for all she has to offer. Check some of the local events celebrating this annual April holiday.
A New Day: Earth Day at Liberty State Park (Jersey City, NJ)
Liberty State Park's annual 5K walk/run will be held on Saturday, April 26 starting at 10:00am. Race registration is $21 per participant. Following the race is the Kids Kingdom and Fair from 11:00am to 4:00pm. This festival will include environment-themed displays, information on the 'Our Hudson Home' program and tree seedlings (compliments of the NJDEP's Division of Parks and Forestry). In addition, there will be many other giveaways and interactive entertainment, such as inflatable rides, arts and crafts activities, kite-flying and contests. Free admission.
Earth Day Celebration at the Essex County Environmental Center (Roseland, NJ)
Essex County Environmental Center celebrates Earth Day with crafts, music and a variety of Earth-friendly activities. Families can enjoy the dinosaur fossil exhibit, canoeing, a live animal show, and beekeeper demonstration. Held on Saturday, April 26th, this event is free to the public. Activities will be held from 11:00am to 4:00pm. For more information, call (973) 228-8776.
Hunterdon County Parks Earth Day Festivities (Flemington, NJ)
The 14th Annual Earth Day Celebration will be held on Saturday, April 26th from 10:30am to 4:00pm at Deer Park Path. This celebration of Mother Earth will include carnival-like games and fun challenges all made from repurposed or recyclable items; live animal shows by Eyes of the Wild and Mercer County Wildlife Center and canoe tours with the Hunterdon Canoe Club. This event is open to the public. For more information, call (908) 782-1158.
Centenary College's Earth Day Celebration (Hackettstown, NJ)
Centenary College and the Hackettstown Community will host their 5th Annual Earth Day celebration on Saturday, April 26th from 10:00am to 3:00pm. Children are invited for "fun in the sun" activities, including arts and crafts, a recycled materials fashion show, live musical performance and a mix of local vendors. A bonus event before the celebration includes Breakfast with the Bird at Hackettstown State Fish Hatchery from 8:00am to 10:00am. This event does require advanced registration. Please call (908) 852-1400 x2216.
Earth Day Walk at the New Jersey Botanical Gardens (Ringwood, NJ)
The New Jersey Botanical Gardens is hosting a wildflower walk, an opportunity to learn about the many living things and geology of northeastern NJ, on Saturday, April 26th at 10:00am. A $5 donation is requested.
On Sunday, April 27th at 1:00pm, Bergen County Audubon Society will host Building Backyard Habitats, a demonstration on ways to welcome birds and butterflies to your garden, followed by a guided walk. This event is free. For questions, please call (973) 962-9534.
Party for the Planet at Jenkinson's Aquarium (Point Pleasant Beach, NJ)
Jenkinson's Aquarium will be hosting a day's worth of activities dedicated to recycling and our role in Earth's ecosystem. The aquarium itself is small and kid-friendly, and families can enjoy the boardwalk and beach after participating in Jenkinson's program. Held on Saturday, April 26th, this event will be held from 1:00pm to 4:00pm. General admission runs $6.50 to $11. For additional details, please call (732) 899-1659.
Vernon Earthfest 2014 at Heaven Hill Farm (Vernon, NJ)
Heaven Hill Farm will once again host the Vernon NJ Earthfest. In addition to vendors, crafts, and other activities, there will be demonstrations by Rizzo's Reptile Discoveries, Snakes and Scales, Lenape Lifeways, and the Delaware Raptor Center. Hayrides, live music and a monarch butterfly release will suit kids and parents alike. The festival will be held on Sunday, April 27th from 11:00am to 4:00pm. Check out their Facebook page or call 973-764-0764.
Earth Day at the Cape May Zoo (Cape May, NJ)
On Saturday, April 26th, the Cape May Zoo will be Promoting Planet Perfection. Activities begin with a 5K run at 8:30am ($15-$20 registration fees), followed by live music, rides and a magician show from 10:00am to 4:00pm. Free admission. For more information, please call (609) 465-5271.
Wild Earth Fest at Trailside Nature and Science Center (Mountainside, NJ)
The Trailside Nature and Science Center will host its annual Earth Day family event, Wild Earth Fest, on Sunday, April 27th from 11:00am to 5:00pm. Activities include live animal demonstrations, educational displays, music and face painting. Admission is $4 per person, children under 6 are free.