Mostly Free & Fun Things To Do With NJ Kids This Weekend Feb. 23-24: Children's Film Festival, Colonial Children's Tea & More!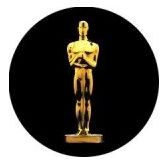 As we crawl on our hands and knees towards Spring (or maybe that's just me), we need some seriously fun stuff to distract us from the cold and wet, and there's a bunch of events in NJ that fit the bill. A Kids' Film Festival in honor of the Oscars, perhaps, or a favorite MP NJ activity, Maple Sugaring, or the exciting new exhibits at our beloved Liberty Science Center--all seriously fun. Read on for our top picks and find a listing of all NJ activities in our Event Calendar.
All Weekend
Colonial Children's Tea (Middletown, NJ)
Participate in a colonial tea party inside the historic 1770's Murray Farmhouse in Poricy Park, where you and your mini-tea drinkers will sample various refreshments and practice colonial manners. Appropriate for ages 4 through 10 (children must be supervised & accompanied by adult). Please register in advance to sharong@poricypark.org.  Limited seating available. Saturday, 2/23 and Sunday, 2/24 at 4pm. One child with accompanying adult - $10, Each additional child with adult - $5.
Maple Sugaring Demo at Environmental Education Center (Basking Ridge, NJ)
People of all ages are invited to see this centuries-old tradition brought to life at the Environmental Education Center (EEC). You will see how trees are tapped, view sap-collecting methods past and present, and see the boiling process that produces delicious New Jersey maple syrup. This 90-minute program is conducted at the Sugar Shack, a ½-mile hike from the EEC. Please arrive at the EEC 20-30 minutes before the program start time. Saturday, February 23 at 10am, Noon, and 2pm; Sunday, February 24 at Noon and 2pm. FREE. 908-766-2489.
Curious George Exhibit at Liberty Science Center (Jersey City, NJ)
This exciting new exhibit opened last weekend and we're dying to see it, as well as the Avatar Exhibit for older kids. Your "curious" children can explore familiar buildings and locales from the "Curious George" books and television series on PBS KIDS in Curious George: Let's Get Curious! The exhibit presents key concepts in science, math, and engineering, which are woven throughout the exhibit. Activities invite children to learn like Curious George – through direct experience and problem solving! See George's apartment building, a farm, mini golf course, space rocket and more George-ian fun. Free with museum admission. Through May 12th.
Saturday, February 23
Celebrate Mardi Gras at NJ Children's Museum (Paramus, NJ)
Mardi Gras doesn't necessarily make you immediately think "family-friendly fun!", but the NJ Children's Museum might make you feel differently. Your kids will make masks during craft time, parade around the museum and get a string of beads. Free with paid admission. Saturday, February 23 from 10am to 5pm. (201) 262-5151.
Sunday, February 24
International Children's Film Festival (Cherry Hill, NJ)
Sunday is Oscar night, the biggest night of the year for the film industry, so in its honor, the Garden State Discovery Museum rolls out the red carpet for a day of multicultural movies for the whole family. Sunday, February 24 from 11am to 3pm. Free with museum admission.
Sing-a-Long 'Grease' (New Brunswick, NJ)
See the original John Travolta/Olivia Newton-John movie musical on a 46' movie screen and sing-a-long! Brought to you by the producers of Sing-a-long-a Sound of Music, Sing-a-long Grease is your chance to test your vocal range with several hundred other pink ladies, T-birds, and Sandy look-a-likes. The event begins with a live show where a host will lead you through a vocal warm-up, judge the fancy dress competition, and award the prizes. Costumes are not required but they are highly recommended.  Adults/$22, Kids/$18. 732-246-7469.
Schnerenschnitte, The Art of Paper Cutting (Cranford, NJ)
Scherenschnitte which means "scissor cuts" in German, is the art of papercutting. This family-friendly art work teaches symmetry within the design, and common forms include silhouettes, valentines, and love letters. The art tradition was founded in Switzerland and Germany in the 16th century, and was brought to Colonial America in the 18th century by immigrants who settled primarily in Pennsylvania. Sunday, February 24 at 2:15pm (Crane-Phillips House Museum opens at 2pm). FREE.
'The Next Big Thing' Concert Series (Hoboken, NJ)
A wonderful series of concerts to benefit the Hoboken Charter School, which was destroyed by fire last year. This Sunday at 3pm, the always-entertaining Joanie Leeds of Joanie and the Nightlights will be performing. Tickets to the concerts are $12 each, $10 when purchased in advance at the website.
Check out our brand-new GO NJ List, with our top ten picks of fun things to do for kids in the upcoming month! GO February!
And don't forget: We have additional activity listings in our Event Calendar. And if you are heading into NYC for the weekend make sure you visit the New York City Mommy Poppins events calendar to get the latest on all the fun to be had NYC-style.
Planning an event? Submit it to our calendar.
Did someone forward you this email? Subscribe to our free newsletter.
Tags: