December GoList: 25 Best Things to Do in New Jersey for the Holidays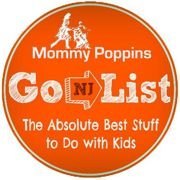 Now that the turkey has been consumed, it's time to look forward to Christmas, and Christmas Eve, and New Year's Eve and all the fun that comes with them. The holiday season is already in full swing, and New Jersey kids have so many activities and events to choose from; the only problem is having enough time to get to them all! So get your calendars out and choose something fun from our 25 favorite 2015 holiday activities in NJ.
So many wonderful activities…so little time…happy holidays!