Affordable Summer Camps in New Jersey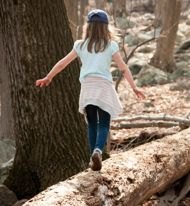 Summer camps in NJ vary wildly in price and very few of them are free, so it's important to choose a camp that's right for your child and your pocketbook. Day camps can be an affordable alternative to sleep away camps and often offer just as many activities. The cost of certain camps can be applied against the child care tax credit for children of single parents/two working parents and some camps offer financial assistance, especially ones that get money from donors. Here are some affordable day camp options for NJ kids! And to find out all the day camp options in NJ, check out our New Jersey Summer Day Camp Guide.
Bergen County
Meadowlands Area YMCA Summer Camp, Rutherford/North Arlington 
This local YMCA offers various camps for kids of different ages including Kiddie Kamp for ages 3 – 5, Youth Summer Camp for ages 5 – 11, Teen Travel Camp for ages 11 – 15 and specialty camps like Musical Theatre Camp and Science Discovery Camp. Camp fees are based on full- or half-day attendance and how many days you sign up for per week. Financial assistance is available to those who qualify, contact the office for an application.  201-955-5300.
Burlington County
Little Sport Summer Camp, Maple Shade
Little Sport, a versatile "creative learning and play space for kids," has a 10-week camp boasts a different theme every week. Themes include Pirates and Princesses, Under the Sea, Music Mania, Up in Space and much more! The camp is drop-off for kids ages 2 – 6 years. Full days are available, as well as mornings from 9:30am – 12:30pm and afternoons (Monday – Thursday only) from 1pm – 4pm. 856-234-6445.
Essex County
Newark YMCA Summer Day Camp, 3 locations in Newark and 1 in Belleville
This eight-week program runs from 9am – 5pm, with extended hours from 7:30am – 6pm. The camp is for children ages 6 to 16 and promises to "provide high-quality summer learning initiatives" like reading, math, music, arts and sports. There are even featured activities in each session such as cooking, swimming, arts and various sports. The camp program is broken up into four sessions. Print a registration form here. 973-624-8900 ext 6877.
East Orange YMCA Summer Day Camp, East Orange
East Orange YMCA offers a variety of day camps for children from 3 years of age all the way up to 15. From Explorers Camps for the smallest kids to Pre-Teen Adventure Camp to Basketball Camp – the Y offers a lot of options. Camp runs from 9am – 5pm. Before and after camp care is available from 8am – 9am and 5pm – 6pm and the cost is included in your camp fee. 973-673-5588.
Mercer County
Daily Adventure Summer Camp at Tiger Hall, Princeton
This play space offers a 12 week "indoor/outdoor active and fun camp experience" for kids ages 3 – 8 years from 9am to 12:30pm, 3pm or 6pm, with extended hours available. Children play indoors at the 2,800 square foot play facility and venture out on daily adventures including local playgrounds, John Street Wading Pool, local libraries and even Princeton University.  609-356-0018
Middlesex County
YMCA Camp Yomeca Day Camp, East Brunswick
This day camp is available for children from 3 – 13 years of age. Age appropriate activities include sports, dance, drama, cooking, arts and crafts, swimming, reading and much more! Preschool campers will enjoy age-appropriate trips like Junior Chef Academy and Jumping Jungle. You can pick and choose which or how many of the ten sessions you want to sign up for. 732-257-4114.
Monmouth County
Sacajawea Day Camp, Farmingdale
This all girl day camp, run by The Girls Scouts of America, offers everything from archery, performing arts, zip lining and more. With more options than ever, you can choose from Basic Camp, Teen Scene Camp, Sports Camp, Tagalong Camp (for girls or boys ages 5 - 11) or Firefly Camp (for girls or boys ages 3 - 4).  Financial assistance is available to qualified campers. 800-785-2090, ext. 127
Morris County
Morris School District Community School Summer Plus, Morristown
This program, held at Morristown High School, runs on a three or six week schedule. Summer Plus offers a great variety of exciting programs in the following areas: Science, Math and Computers; Reading and Writing; The World Around Us; Arts and Crafts; Music, Drama and Dance; Sports and Games; Cooking and Foods and General Classes. Classes are age-specific for kids ages 4 - 12 years.  Early drop-off and late pick-up are available for an additional cost. 973-292-2063.
Madison Area YMCA Summer Camp, Madison
This YMCA location offers summer camps in four different age categories to kids from preschool - grade 11. A new feature offered in 2013 is the Two Tiered Fee Structure program. Tier I is the full cost of one week of camp and a donation to the annual campaign fund and Tier II is the full cost of one week of camp. Financial assistance is available to families in need.  Each camp has different hours and options; you choose the tier that is best for you. 973-822-9622
Ocean County
Amity Acres Day Camp, Waretown
This day camp for girls is run by the Girl Scouts of America and offers programs in swimming, boating, archery, zip lining, sports, cooking and much more! Basic Camp runs for nine weeks from 9am - 4pm, with extended care available from 7am - 6pm for an additional fee.  Financial assistance is available for qualified campers. 800-785-2090, ext.127 
Passaic County
Boys & Girls Club Summer Day Camp, Wayne
This summer day camp offers two camps. Early Education Summer Camp is available for kids ages 2.5 - 5 years and operates from 7am - 6:30pm. Preschoolers will enjoy age-appropriate activities including computers, art, science, math, dramatic play and indoor and outdoor play.  Click here for a registration form. 973-956-0033
Sussex County
Camp Auxilium, Newton
This Sussex County camp offers activities including swimming, mini golf, music and more and focuses on "spiritual and social development." The camp is divided up into a girls' day camp for grades 1 - 8, a boys' day camp for grades 1 - 6 and a learning center camp for children ages 3 - K.  Click here for registration information. 973-383-2621
Union County
Creative Kids Summer Art Camps, Garwood
Creative Kids is running some fun half-day summer art camps like "Pirate Camp" and "Picasso to Pop Art" from 1pm to 4pm Mondays thru Thursdays. Click here for a registration form. 908-232-4949
Warren County
YMCA Camp Mason, Hardwick​
Camp Mason is a full-service resident camp that offers Day Camp Shannon. The camp is for kids in grades K - 6 and offers many activities ranging from swimming, climbing, arts and crafts, sports and more!  To register, click here. 908-362-8217
*Most YMCA camps require that your child be a member and there is a fee associated with that. However, some YMCA day camps allow non-members to attend camp for an additional fee. Check with your local YMCA for details.*
Photo credit: Adam Saynuk
Originally published 2013