Weekend Events for NJ Kids December 12-13: Myths, Museums and Movies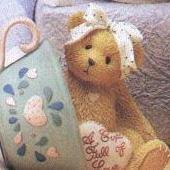 If you're up to your two front teeth in Christmas trees and Santa Claus, this is actually a great weekend for a breather!  Catch a reenactment of George Washington's historic crossing of the Delaware River; hear Native American myths at the Newark Museum; explore a Cezanne exhibit and enjoy a free family event at the Morris Museum; and take your teddy bear for a picnic at your pick of places!  For those who can't do without a dose of pre-Christmas inspiration, check out the family holiday workshop at Grounds for Sculpture, or watch the movie, "The Polar Express" on the IMAX screen at Liberty Science Center.  Then you'll be whistling "Merry Chrithmath!"
Dress Rehearsal of the George Washington Christmas Crossing (Washington Crossing, PA)
If the idea of bundling up and heading to Pennsylvania on Christmas Day to witness a reenactment of George Washington's famous 1776 Christmas crossing of the Delaware River makes you shiver with feelings other than anticipation, you may want to head down Sunday for a full-blown dress rehearsal instead. "General George" and his troops cross the river in uniform at 1pm Sunday.  The village is open for activities and demonstrations from 10am to 4pm.  Admission is $7 for adults and $4 for kids ages 3-14.

Storytime in the Galleries at the Newark Museum (Newark)
Saturday at 12:30pm, the Newark Museum hosts a special storytime about the Lord of the Animals and the Native American Creation Myth.  From 1-4pm, kids can also take part in several workshops, including making a ceramic holiday gift after a walk through the "100 Masterpieces of Art Pottery 1880-1930" exhibit; or participating in "Snot my problem," a program all about mucus. FREE with suggested admission (adults $10., children $6.)
Free Family Day at the Montclair Art Museum (Montclair)
Take advantage of Free Family Day to see the museum's Cezanne exhibit and participate in art projects, demonstrations, workshops, and gallery activities.  Sunday from 1-5pm.  FREE
Teddy Bear Tea at the Morris Museum (Morris)
Bring your teddy for tea, refreshments, entertainment, and even a visit from Santa!   Saturday at 11am, 1pm and 3pm.  Tickets are $18 per person. Reservations required - call 973.971.3706.

Teddy Bear Tea at the Reeves Reed Arboretum (Summit)
Take your teddy on a walk through the arboretum, then gather round for a snack, juice, and winter animal stories.  Sunday from 1-2:30pm.  Tickets are $20 per family.  Call (908) 273-8787 to reserve.
Family Holiday Workshop at Grounds for Sculpture (Hamilton)
Stop by Grounds for Sculpture on Saturday from 1-3pm, and learn how to make gift boxes, bags and cards for the holiday season.  Following the workshop, join poet, musician, and artist D.J. Haslett as he reads holiday winter tales for the whole family. FREE with admission ($10 for adults, $8 for students ages 13+, $6 for kids ages 6-12). 

The Polar Express at Liberty Science Center's Imax Dome (Jersey City)
See "The Polar Express" on the HUGE screen!  The movie is showing at 5:15pm and 7:15pm on Friday, Saturday and Sunday (there are no previews, so arrive 15 minutes before showtime).  Tickets are $11.25 for adults, $8.50 for kids. Call 201.253.1310 to purchase tickets. 
Looking for more holiday events?  The Secaucus Annual Holiday Tree Lighting Ceremony covered in last weekend's post was postponed due to weather and is happening this Saturday; or check out holiday shows and Christmas tree farms !
Tags: