Clothing the Kiddos for under $100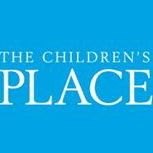 I am notoriously cheap, I'm sorry, frugal when it comes to children's clothing. And why shouldn't I be? Children are messy, destructive and have growth spurts that rival The Hulk's. They ball up their shorts and T's and stick them under the bed and you don't find them until Christmas. Their favorite foods are chocolate, grape juice, and spaghetti sauce. They even have the audacity to bleed on their garments. Why would I spend my hard-earned money on this sort of behavior?
So imagine my delight when The Children's Place offered me a $100 gift card to clothe my 6-year old daughter and 5-year old son. (It actually turned out to be $150, but I had already decided to write an "Under $100!" article, so I exercised restraint and only spent $98) I'll confess, I hadn't been in a Children's Place in quite a long while. For some reason, I always go to Old Navy or H&M for inexpensive kids' clothing. Somehow these places seemed more hip; I had an image in my head of Children's Place clothing being very flowery and polyester-y.
I was wrong.

I don't know if The Children's Place has spruced up its line or if I just was giving them a bum rap; regardless, I was quite happy with the selection. The colors for the girls were bright without being gaudy. The boy's clothing was sharp, unstructured and very modern with great muted tones. And the shoes! I went crazy with the adorable shoes, comfy Crocs-ish slip-ons without the Crocs prices. My daughter lives in leggings (she finds jeans uncomfortable) and I found three pairs of very well-made Capri leggings in neutral colors.

The Children's Place in Union Square was light, airy and nicely organized. The customer service was excellent (even the cashiers who had no idea I was writing about the store). All in all, I was extremely happy and let me tell you I made a HAUL. Here's a list of what I got for $98.75:

GIRLS CLOTHES

3 pairs of Capri leggings
2 pairs of shoes, one rubber slip-on, one nice leather sandal
2 belts
2 sets of hair barrettes
1 flouncy purple 'ballerina' skirt
1 cute sunhat
stickers

BOYS CLOTHES
1 button-down shirt
1 t-shirt
1 nice suit jacket
2 pairs of shoes, one rubber slip-on, one lace-up sneaker
1 sun cap
stickers
Now if you can count, that's sixteen items (not counting the stickers, which were to make my non-clothes-horse kids happy), which means each item averaged around $6. Now that's my kind of kids' clothes shopping. Obviously, the list of items would be different for every parent, perhaps less extras (hats, belts) and more basics (pants, shirts), but I can safely say that you can get a pretty decent seasonal wardrobe or spruce-up for your kids without going over a Benjamin.

Many thanks to The Children's Place for their generosity in allowing me to Clothe My Kiddos For Under $100!