NJ Summer Day Camps We Love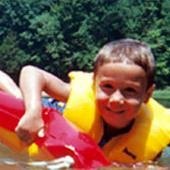 Before you know it, the end of the school year will arrive and the panic will set in: "What the heck am I going to do with these small people I call 'my children' for the summer?" We've got you covered with the best of New Jersey-area summer camps, some with a bonus winter camp option! These camps take fun seriously—so much so that they plan the whole year round for the 8 weeks of summer when their sites are transformed into oases of good times, team spirit, water fun, crafts, day trips, and all things summer. Many camps listed have had entire generations of families pass through, and although some camps we mention are large, they offer great counselor to camper ratios, with additional support from adults supervising younger staff. Let's face it, soon you're going to be breaking out the sunscreen, so plan now. Then you and your family can enjoy a welcome break from the grueling school year—you deserve it! And to find out all the day camp options in NJ, check out our New Jersey Summer Day Camp Guide.
Deer Mountain Day Camp (Pomona, NY)
At the base of the Ramapo Mountains, this 25-acre camp boasts an impressive array of activities and facilities: Six heated pools, tennis courts, all major team sports fields, mountain biking track, gymnastics pavilion, a nature center with petting zoo, separate nursery facility with mini-fields for young campers, outdoor ampitheater, and more! For kids 4th grade and up, they can tailor their own program—great for the kid who hates swimming with a passion, or who gags at the thought of making another pine cone craft. One local mommy raves about this camp, both from her experience as a child and her son's experience last year. Word has it the staff does a great job of partnering with families to make camp a truly awesome experience. After 50+ years in the business, looks like they've got it down. Call (845) 354-2727 to schedule a tour date appointment. Door to door transportation to Rockland, Bergen, Orange Counties, Manhattan, Riverdale, and select areas in Hudson and Westchester counties,
Gate Hill Day Camp (Stony Point, NY) 
This 33-acre New York camp with a 60+ year history boasts the regular day camp amenities, but also features a tree house, mini-farm, splash park, go-cart track, bumper boats, and an Early Childhood Play Center & Playground. Especially cool, the Explorers Arts & Sciences Program lets kids discover a new passion for science; digital arts; games; music and theater; and history and social science. Call (845) 947-3223 to book a tour. Serving Rockland, Westchester, Orange, Bergen and Manhattan counties.
Deer Kill Day Camp (Suffern, NY)
Kids ages 3-14 can let loose at this 50+ year old camp in Suffern, New York. It's a smaller camp environment, but they don't skimp in the facilities department. In fact they offer most anything you find at the large camps: pools, sports fields, dance/karate pavilions, a riding stable, a theater studio (for 200 children!), ceramics studio/woodworking shop and even a digital photography studio. They receive rave reviews for being very hands-on and really getting to know each kid. Another perk? The Free Weekend Pool club for families of campers. That's a 4,000 square foot pool, tennis courts and athletic fields free for families' use–so the littlest siblings can get a taste of the camp life, too! Want a look? Call (845) 354-1466 for tours. Transportation serving Rockland, Bergen, Orange Counties, Hoboken and Montclair. See their rate generator for specific pricing.
Blue Rill Day Camp (Airmont, NY)
This 60+ year old camp in Airmont, New York recently underwent a facility upgrade, adding 3 new pools and a sports complex. With a focus on "Fun, Family and Friends Forever," they emphasize traditions including division sing, carnival day, and color games to create a sense of group belonging–great for the first-time camper! Over 35 crafts and specialty areas; every sport under the sun; multi-station ropes and a challenge course; and boating and fishing on the lake round out the program. Oh, and ice cream every afternoon!!! For ages 3 to 15. Contact them at info@bluerilldaycamp.com or call 845-352-3521 to schedule a private tour. Transportation to Rockland County, Bergen County, and Upper East and West sides of Manhattan.
Ramaquois Day Camp (Pomona, NY)
"We've got spirit, yes we do, we've got spirit, how 'bout you!" Camp spirit's alive and kicking at this 30+ year old Pomona, New York camp. And if you've got a swimming addict in the house, they'll be kicking around, too, in the 5-acre "Rama Lake" that includes 2 "bongo" water trampolines, bumper boats, water bikes, paddle boards, inner tubes, "water-duckies", fountain sprays, kayaks and a professional team of lifeguards. The 7-period days give a calm flow to the days, as the kids shuttle through 8 heated pools, a spray park, an indoor gym, ceramics studio, woodcrafts, a puppetry building, a discovery science lab, a nature center with a petting zoo, a theater arts building, and a kidz zone arts and crafts building. Call to schedule a personal tour: (845) 354-1600. For ages 3-15. Transportation to Rockland, Bergen, Manhattan, Riverdale and Westchester.
Oak Crest Day Camp (Somerset, NJ)
This camp's goal is that every child succeeds and becomes an "expert" in something during their stay–and they offer plenty of opportunity. Situated on a 35-acre campus in Somerset, New Jersey, kids learn at every turn with 6 pools, a mini-golf course, video production, 40' climbing tower, ropes course, go-carts, rocketry, archery, mountain biking and even nature/ orienteering! Transportation serving Somerset, Bridgewater, Hillsborough, Warren, North Brunswick, South Brunswick, Princeton, Kendall Park, Basking Ridge, East Brunswick, Bound Brook, Flemington and more. Preschool-6th graders.
Frogbridge Day Camp (Millstone Twp., NJ)
Who needs Disney World? Not these campers! On the whopping 86-acre camp grounds, they try out arena soccer, go-karting, hang out in a retro ice cream parlor, go fishing, play outdoor laser tag, or participate in more typical offerings of sports, arts and crafts, and theater . There's also 3 natural lakes and 3 swimming pools to keep the kids cool. As a nice perk, staff launders campers' bathing suits every day for them--no mildewed trunks here! Call (609) 208-9050 to arrange a tour.
Willow Lake Day Camp (Lake Hopatcong, NJ)
Here's the camp for the sports enthusiast! On 3 separate fields (divided by age groups), kids learn and hone their skills at soccer, football, softball (including batting cages), and lacrosse. Then on to basketball, tennis, volleyball, newcomb, hockey (with a real rink), miniature golf, archery, martial arts, gymnastics and an extensive ropes course that includes low and high rope elements, a 30-foot-high double-sided climbing wall, and two zip lines -- one of which crosses over the lake! (The same lake on which you can kayak and hydro-tube, by the way.) Of course, there's also arts and science offerings, for those who aren't worn out from all the other fun. Located on the north shore of Lake Hopatcong in Northwest New Jersey.
Spring Lake Day Camp (Ringwood, NJ)
Located in Ringwood, NJ, this 23-year old camp spreads beautifully over 26 acres that include a 5-pool heated complex, 5-acre lake with zipline, 2 hockey rinks, baseball and soccer fields, ceramic, gymnastics pavilion, indoor dance studio, a ropes course, climbing tower and more! The 7-period day includes 2 swims, 2 athletics and 2 arts. They've got 3 staff per 12 kids w/adults overseeing the staff--a great ratio--and they offer transportation to areas in Bergen, Passaic, Essex and Morris counties and select areas in Hudson county. For campers ages 3-15. Full session for ages 4-15.
All camps listed above are ACA accredited camps, meaning they went through a thorough (up to 300 standards) review of operation—from staff qualifications and training to emergency management. The ACA web site also assists in finding a camp, and offers reasons from actual campers about why kids should attend camp ("Because Of Camp" has its own facebook page, too!)
Camp Riverbend (with special Winter Saturdays!)
Just around the Riverbend...Camp Riverbend is a family owned and operated camp for boys and girls ages 3-14. Swimming is the biggest skill stressed at this camp, but they do offer a wide range of activities including arts and crafts, sports, environmental learning and performing arts. They are located on 30 acres of varying environmental areas such as wetlands, woods and open fields.Be sure to check out their Winter Saturday Club for a series of activity days just for young children, ages 3-6 (currently in nursery school or kindergarten), including arts and crafts, games, singing and cooking. The program is structured so each child gets a turn at each activity, along with some time when all the children sing and play together.  Riverbend encourages families to come for the whole hour and half, to experience the full range of fun. The Saturday Club is free, but RSVP is required (to Miriam@campriverbend.com) because there are limited spaces each day.
Trail Blazers - (Special Winter Weekend Camps!)
Trail Blazer Camps are located on 1100 forested acres in Sussex County, NJ (Transportation from select areas in NJ included). Trail Blazers offers day camps, winter weekend camps,two-week sleep-away sessions and provide many scholarships so all children have a chance to participate. Campers between the ages of 8-17 live in family-like groups of nine children in their age group and three group leaders at each campsite. All campers participate in a wide variety of outdoor and adventure based activities and prepare for a final expedition on the Appalachian Trail or the Delaware River, called "Vagabond." Teenaged campers interested in urban environment concerns should take a look at the environmental leadership program, Under One Sky and for local parents in the Sussex County area, there a Day Camp for children ages 5 and older.
Trail Blazers will also be running WINTER WEEKEND CAMPS during the school breaks; this is an excellent way to preview the program and meet the staff. Activities include ice-fishing, low ropes courses, snow shelters building, sledding, and more. Campers sleep in the heated Great Hall during these two day, overnight adventures. Please contact Tiffany Caton (212) 929-7106 tcaton@trailblazers.org for more information.
Seeking more affordable options this summer? The YMCA offers 9 summer camps in New Jersey, with a variety of attendance options from which to choose. The Girl Scouts of New Jersey offer many camping options throughout the state. Also, NY Sports Club gyms have camps in East Brunswick, Marlboro, Princeton, Ramsey and West Nyack. Many preschools and nursery schools have summer camps that include trips and fun theme weeks, as well.
Originally published January 2012