What's Open in NJ Today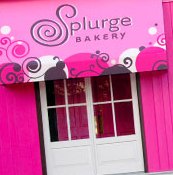 As our state struggles to recover from the wrath of Hurricane Sandy, it can be very difficult to think about having fun with your kids--it feels almost like an insult to those who are suffering in so many areas. But for those who have children who need a much-deserved distraction and for those businesses and venues that we love to regain their footing, it feels important to try. Although Governor Christie originally designated today as the "make-up" Halloween, many towns are not nearly ready, so we're left, once again, with kids that have no school and nothing to do. So if you have the desire--and the gas--here are a few of MP's favorite venues that are open Monday, November 5.
Romaparoo Hoboken, NJ
Tomorrow and Tuesday, Romaparoo will be open for FREE Open Play to anyone with toddlers from 9am to 4:30pm. 201-653-3232
The Garden State Discovery Museum Cherry Hill, NJ
We're huge fans of Garden State Discovery (and loving their brand-spanking new website!) and they are open during their usual hours today, 9:30 to 5:30. 856-424-1233
The Funplex East Hanover, NJ
If you really want to forget your troubles for a few hours, enter the boisterous atmosphere of this MP fave. They just got their power back yesterday, so they could probably use your love and your business. 12pm to 9pm. 973-428-1166
iPlay America Freehold, NJ
A Monmouth County favorite, iPlay America arcade (and so much more) also just got their power back and will be loud and fun once more. 3pm to 10pm. 732-577-8200
Kids U Paramus, NJ
We're big fans of the way owner Kevin runs his wonderful classes/playquad establishment and now is no exception: He just posted "Power! Heat! Wifi! Come on in!" Now's a great time to visit this little gem in Paramus. Call ahead for exact hours. 201-225-0008
Splurge Bakery Millburn, NJ
This bright and beautiful little bakery is setting up special classes today for junior bakers who have no school. To see a schedule of classes, email info@splurgebakery.com. 973.379.0740
Know of any other favorite New Jersey locations that are open for business today? Please leave comments and suggestions. Hang in there, NJ.