Mostly Free & Fun Things To Do With NJ Kids This Weekend September 14-15: Apple Day, Seafood Festival, Scavenger Hunt and More!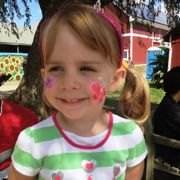 Schedules and school work already got you down? September in New Jersey just happens to be full of family fun, so take a little break and enjoy some quality time with the kiddos. Check out the always popular Atlantic City Seafood Festival, Apple Day at Terhune Orchards or take a Sea Glass Beach Hike and look for treasures at the Alpine Boat Basin. And remember, you can find a full list of weekend activities in our Event Calendar.
 All Weekend
Apple Day (Princeton, NJ)
The first official day of autumn is just around the corner and that means it's time for some apples! Usher in the fall harvest at Terhune Orchards at their 35th Annual Apple Day. Fill the weekend with your favorite farm activities - wagon rides, pony rides, face painting, pumpkin painting, make your own scarecrow and more. And of course, head into the fields to pick your own juicy apples and first of the season pumpkins. Also make sure and bring your appetite for fresh apple pie, BBQ sandwiches and apple cider donuts as you kick back to the sounds of the Daisy Jug Band. All ages welcome. Saturday & Sunday 10am-5pm. $5/Person, Children under 3 are free.
2013 Atlantic City Seafood Festival (Atlantic City, NJ)
For one last taste of summer, head down the shore for the two day extravaganza that is the Atlantic City Seafood Festival. Tons of fun, food & entertainment will abound as your family meets chefs, checks out local restaurants and of course, samples delicious seafood – in other words, come hungry! The festival will also include plenty to keep kids entertained, like the 40 foot Kids Color Wall and kite flying demos by Air Circus. And of course, if you're looking to make a weekend trip out of it, Atlantic City pretty much has it all, from awesome beaches to great shopping to mega hotels. All ages welcome. Festivities begin at 10am on Saturday & Sunday. Admission is FREE. Visit the Festival website for exact event times and more information.
NJ Wild Outdoor Expo (Jackson, NJ)
Visit the Colliers Mills Wildlife Management Area and celebrate our state's bountiful natural resources and rich outdoor heritage. The Expo helps families connect with the natural world by providing a unique blend of conservation information, education and hands-on opportunities to learn outdoor skills and activities. Enjoy environmental exhibits, conservation demos and learn about (and even try!) fishing, hiking, kayaking, rock climbing and wildlife watching. Plenty of delicious food will served by local vendors or visitors are welcome to bring their own food for a picnic. All ages welcome. Saturday & Sunday 10am-5pm. FREE. 609-758-2455
Harvest & Scarecrow Family Festival (Camden, NJ)
Time to get in the mood for autumn! Camden Children's Garden promises a weekend of fun & crafts for grade-school aged kids at their Hefty Harvest & Scary Scarecrow Family Festival this weekend. The annual celebration of the bountiful harvest includes games, crafts and more. Children can make their own full-sized scarecrow to take home! And families can also participate in the 'Bring your Bounty' event by bringing a basket of fresh produce from their home garden – the event is meant to encourage healthy eating through backyard gardens and seasonal fruits & veggies. And the Bountiful Harvest concession stand will feature the rich fall flavors of pumpkin, cranberries and apples. Yum! All ages welcome. Saturday & Sunday 1-4pm. $6/Person, Children under 2 are free. 856-365-9741
Saturday, September 14th
Geocaching for Beginners (Newtown, NJ)
Geocaching has become a popular family pastime, especially when the weather is nice and the whole gang is up for an adventure. Head on over to Kittatinny Valley State Park this Saturday – all are welcome, whether you're a seasoned Geocaching pro or this is your first go round. An indoor tutorial inside the nature center will explain how it all works and your group can borrow a GPS and other tools. Then head outside and get started! After your outing, you're welcome to stay and enjoy the beautiful trails and end of summer foliage and wildlife. Recommended for families with kids ages 7 & up. Pre-registration required. 11am-12pm. FREE. 973-786-6445
Seasonal Scavenger Hunt (Tenafly, NJ)
The folks at Tenafly Nature Center don't believe outdoor fun ends when summer does. Enjoy our last few warm breezes and take the family on a seasonal scavenger hunt this Saturday. Each family will receive a set of clues to help solve nature riddles along the Nature Center trails. Both children and adults will need to work as a team as they hike in the woods to complete the hunt – small prizes for all who complete the challenge! Recommended for families with kids ages 4 & up. $20/Family (Members), $30/Family (Non-Members).
Sunday, September 15th
Sea Glass Beach Hike (Alpine, NJ)
Slow down the pace a little this Sunday with a relaxing walk on the beach along the Alpine Boat Basin. Your nature guide will lead the one mile walk over relatively easy trails while she answers questions about the sand and shore. And of course, your group will look for those smooth pieces of treasure known as beach glass. Be sure and bring a bucket or container to collect that and other shells and things along the hike! Recommended for ages 5 & up. 12-1:30pm. FREE ($5/Car Parking Fee). 201-768-1360 x 108
Check out our GO NJ List, with our top picks of awesome things to do for kids in the upcoming month! GO SEPTEMBER is hot off the presses!
And don't forget: We have additional activity listings in our Event Calendar. And if you are heading into NYC for the weekend make sure you visit the New York City Mommy Poppins events calendar to get the latest on all the fun to be had NYC-style.
Tags: