Mostly Free & Fun Things To Do With NJ Kids This Weekend March 2-3: Peking Acrobats, Dr. Seuss Family Festival and more!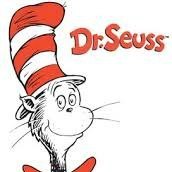 Shout it from the rooftops: it's almost-springtime! Oh, okay, it's only the first weekend in March, so we still have a few official winter weeks left, but we can dream, can't we? Check out some of the fun events in NJ this weekend, like The Peking Acrobats at Mayo Performing Arts Center, a variety of Seussian activities and something called Worm World (are you intrigued?) Read on for our top picks and find a listing of all NJ activities in our Event Calendar.
All Weekend
Maple Sugaring Demo at Environmental Education Center (Basking Ridge, NJ)
We're drawing close to the end of maple sugaring season, so get out there and see how trees are tapped, view sap-collecting methods past and present, and see the boiling process that produces delicious New Jersey maple syrup. Saturday, March 2 at 10am, Noon, and 2pm, Sunday, March 3 at Noon and 2pm. (908) 766-2489.
Saturday, March 2
The Peking Acrobats (Morristown, NJ)
Come to the Mayo Performing Arts Center for a precarious pagoda of chairs, treacherous wire-walking, stunning somersaulting, and astonishing displays of contortion, flexibility and control. Get set to be dazzled as The Peking Acrobats push the envelope of human possibility with performances showcasing tremendous skill, ability, agility and grace that inspire wonder in children and adults alike. Saturday, March 2, at 3 pm and 7:30 pm.
Dr. Seuss Family Festival (Morristown, NJ)
Come to the Morris Museum to celebrate the birthday of beloved children's author Dr. Seuss and enjoy these Dr. Seuss related activities: Craft a Truffala Tree and puppets of favorite Seuss characters, mix a batch of Oobleck, make clay "Green Eggs and Ham", play Seussical Bingo and design a hat for a cat...or for you. Saturday, March 2 from 11am to 4pm. Free for Members, Non-members $7/Child $10/Adult.
Worm World (Jersey City, NJ)
Don't you feel like you just have to go to something called Worm World? Or is it just me? Come explore the fascinating world of worms and vermiculture. Meet the worms up close and learn how they turn our food waste into compost. Find out how to set up your own worm bin at home. Event is free but preregistration is required: call (201) 915-3409. Saturday, March 2 from 10am to 12pm.
Parent & Child Morning Farm Chores (Holmdel, NJ)
We just couldn't resist singling this event at Historic Longstreet out, because how often do you get kids to do chores under the guise of a "family-fun activity"? Participants will help the farm staff milk a cow, collect eggs from the chickens, and feed the livestock. The Parent/Child Morning Chores program is offered from 8-9am the first Saturday of each month. Open to ages 4 and up. $15 per parent/child pair, $5 per additional participant. (732) 946-3758.
Sunday, March 3
Maple Sugaring at Van Vleck (Montclair, NJ)
Take a tour demonstrating the process of maple sugaring at the lovely Van Vleck House and Gardens and follow it up with some of the product at a yummy pancake breakfast. Sunday, March 3 at 10:30, 11 & 11:30am, 12:30 & 1pm, reservations are encouraged. $5/Child $10/Adult (Scouts in uniform are free!) (973) 744-4752.
Open House at Middletown Arts Center (Middletown, NJ)
Enjoy an afternoon of family fun with sample classes, music, dancing, arts & crafts, cartooning, and more at the lovely arts center in Middletown. Sunday, March 3 from 1pm to 4pm. FREE. Contact mobrien@middletownnj.org with any questions.
And don't forget: We have additional activity listings in our Event Calendar. And if you are heading into NYC for the weekend make sure you visit the New York City Mommy Poppins events calendar to get the latest on all the fun to be had NYC-style.
Planning an event? Submit it to our calendar.
Did someone forward you this email? Subscribe to our free newsletter.