Mostly Free & Fun Things To Do With NJ Kids This Weekend Jan 19-20: Lego Workshop, Fancy Nancy, Mutz Fest & More!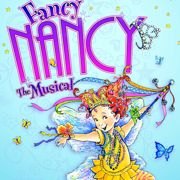 January weather may be a bit dreary, but New Jersey is still full of fun, whether you're looking to stay indoors or out. So get out of the cold and take in a weekend show, like Fancy Nancy and If You Give a Pig a Pancake, or put on your coat and head outside for some winter fun with an Owl Prowl or Hot Chocolate Hike. Read on for our top picks and you can find a listing of all NJ activities in our Event Calendar.
Saturday, January 19th
LEGO Art Workshops (Morristown, NJ)
In conjunction with the Toying with Art exhibition, the Morris Museum will be offering art workshops that will introduce young artists to different artistic techniques and their history. Artworks will be made using a variety of creative materials, including the always popular LEGOs. After your session, stick around and check out the Mega Model Trains exhibit – and mom & dad might enjoy the Tablescapes in America or Victorian New Jersey exhibits. Recommended for ages 7 & up. 10-11am. $10/Members $15/Non-members. Pre-registration required. 973-971-3718
If You Give a Pig a Pancake (Hackettstown, NJ)
From the Laura Numeroff Joffee repertoire, If You Give A Pig a Pancake follows the enterprising journey of a young girl who accommodates the demands of a quirky piglet after eating pancakes. Their adventure is an escapade which becomes embroiled in taking a bubble bath, a little tap dance, taking a photo, mailing a letter, building a tree house and of course, going back for more pancakes. A fun and lighthearted theater experience for the whole family. 11am. $12.50/Adult $10/Children under 12. 908-979-0900
The Nature of New Jersey (Roseland, NJ)
Head over to the Essex County Environmental Center this Saturday for "The Nature of New Jersey" program for kids and adults too. New Jersey Audubon will host a presentation featuring Pete Bacinski from All Things Birds. Bacinski will present a photographic journey across the Garden State and highlight New Jersey's marvelous natural and scenic wonders. You'll also see some of the state's natural treasures throughout each season. Stay for an optional hike through the wooded wetland and Passaic River habitat after the presentation. 10:30am. $15/NJAS Members $20/Non-members. Pre-registration required. 973-228-8776
Owl Prowl (Cranbury, NJ)
Grab your coats and hats and head to the Plainsboro Preserve to look and listen for owls. Which owls live there year-round and "whooo" migrates to New Jersey? Which owl has been known to snack on fish and earthworms? Join a naturalist for a presentation about some cool owl facts, followed by a hike looking for New Jersey's nocturnal hunters. Recommended for ages 6 & up. 6-8pm. $3/Members $5/Non-members
Hot Chocolate Hike (Howell, NJ)
If you've got kids ages 7 to 12 that need to stretch their legs and get out of the house this weekend, the Manasquan Reservoir Environmental Center is holding two of their fun-filled Hot Chocolate Hikes this Saturday. Each session starts with a hike in the woods to search for winter wildlife and then each person will get to make a plastic bottle bird feeder. Hot chocolate and cookies included! Please dress warmly and bring a small, clean plastic bottle. Hikes at 10am & 2pm. $7/Person. 732-842-4000 x1
Sunday, January 20th
First Annual Hoboken Mutz Fest (Hoboken, NJ)
Hoboken is a town known not only for baseball and Frank Sinatra but also for its world-famous mozzarella. This Sunday you can sample best that the town has to offer at the First Annual Mutzfest – and then vote for your favorite. The event promises to be fun-filled with friendly competition in order to earn sought-after bragging rights to be named the city's best. Competing for the top honors are Biancamano, Fran's Deli, Lisa's Deli, Vito's Deli and Losurdo Brothers Bakery. 2-6pm. $10/Person, Children under 10 are FREE.
Fancy Nancy (Morristown, NJ)
When it comes to being fancy, Nancy believes more is better. From her tiara to her sparkly shoes, she's out to teach her family a thing or two about being fancy. Based on the popular book series Fancy Nancy by Jane O'Connor, this performance at the Mayo Center is full of heart (and plenty of glitter too!) Recommended for ages 4 to 12. Show times at 11am, 1:30 & 4pm. Ticket prices vary ($12-15/Person) depending on seat location. 973-539-8008
Family Winter Hike (Ringwood, NJ)
Don't let cold temps keep you cooped up inside! Dress warmly and head to the Skylands NJ Botanical Garden for a Family Winter Hike. Learn all about the seasonal plants, animals and geology you encounter along the way from an experienced guide, who will tailor the lesson to fit the needs of the group's age ranges and interests. 1pm. FREE.
Ford Mansion Kids Tour (Morristown, NJ)
Show the kids that a little educational outing can be fun too with a historic house tour at Ford Mansion at Washington's Headquarters. Take part in activities (and burn off some energy) with character role playing and a scavenger hunt. Then join a Park Ranger to learn about 'gross stuff', like 18th century bathrooms! Program begins in the Washington Headquarters Museum at 10:30am & 2:30pm. $4/Adult, Children are FREE. 973-539-2016 x210
Don't forget: We have additional activity listings in our Event Calendar. And if you are heading into NYC for the weekend make sure you visit the New York City Mommy Poppins events calendar to get the latest on all the fun to be had NYC-style.
Planning an event? Submit it to our calendar.
Did someone forward you this email? Subscribe to our free newsletter.
Tags: