Mostly Free & Fun Things To Do With NJ Kids This Weekend Nov. 10-11: Pinkalicious,Train Festival, Free Day at National Parks!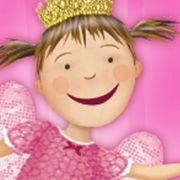 We're keeping an eye on the nor'easter, but provided that we make it through, there are a number of fun events that might just rejuvenate our spirits. Maybe you'd like Pinkalicious and her pink cupcakes, or you'd rather spend some time outdoors on a free admission day to NJ's gorgeous national parks. However you slice it, we're all trying to rebuild and enjoy, and hopefully the weather will cooperate. And remember, you can always find a full selection of activities in our Event calendar.
All Weekend
Free Days to Benefit Sandy Victims at Space Odyssey USA Englewood, NJ
We're really digging this: "In the wake of Hurricane Sandy, Space Odyssey USA, New Jersey's leading events and entertaining space, is putting their best foot forward to help support the NJ community. Space Odyssey will be offering children 3 free hours of all access play in exchange for a simple donation of any household items, clothing, or canned goods to help those affected by Hurricane Sandy. From November 8th through November 10th children can enjoy all that Space Odyssey USA offers, while their parents can relax and literally reboot and recharge all their electronic devices." Pretty nice, right? Just to be clear, that's Thursday from 4-8 PM, Friday from 4 -8 PM, and Saturday from 5-9 PM. For more information please visit their website www.spaceodysseyusa.net or call 201-567-3810.
Train Festival at Camden Children's Garden Camden, NJ
The Camden Children's Garden salutes a nostalgic favorite – Trains! The festival will feature a G-Scale display and Arrow River 1/3-scale Train Ride, plus train crafts, games, and a reading of The Polar Express. Saturday, November 10 and Sunday, November 11 at 1:00pm to 4:00pm. $6 per person and free for children two and younger. 856-365-8733.
Saturday, November 10
Strong Wind: A Native American Cinderella Story Cherry Hill, NJ
Discovery Theatre at the Garden State Discovery Museum presents a version of the universal story of a girl who prospers through honesty and sincerity based on Native American folklore. Strong Wind is a great warrior with the power to make himself invisible. He uses this trick to test the truthfulness of the young maidens who want to be his wife. Don't miss this unique telling of a familiar tale with original music, audience participation and lots of laughs. 12pm and 3pm. Free with admission to museum. 856-424-1233
Free Admission Day to US National Parks
Have you always wanted to visit one of the US National Parks, but never got around to going?  Head over on their free admission day with the family and explore one of the 8 NJ National Parks, or venture out of state to see one of the other amazing and beautiful parks.
Building a Survival Shelter Cranbury, NJ
Generally an event this might not make it into our Top Picks, but with the way things have been going lately... Head out to the Plainsboro Preserve on Sunday to learn some skills that will help to keep you alive in a survival situation. This class will teach participants practical knowledge about making a natural and improvised survival shelter. Staff will answer the when, where, why, and how of making a short -term shelter. Saturday, November 10, 2012 at 3:30pm to 5:00pm. Members, $3 per person; nonmembers, $5 per person. Contact plainsboro@njaudubon.org.
Sunday, November 11
Pinkalicious The Musical Englewood, NJ
The popular children's book gone musical at the Bergen Performing Arts Center. See Pinkalicious sing for her cupcakes on Sunday, November 11 at 1pm and 4pm. $17.
Thanksgiving Harvest-Home: Armistice Celebration Morris Township, NJ
PLEASE NOTE: WE WERE JUST INFORMED THAT THIS WAS CANCELED DUE TO HURRICANE DAMAGE.    MP fave Fosterfield's Living Historical Farm, engage in 1920s Thanksgiving preparations, hands-on farm chores, corn husk doll making, a horse-drawn wagon ride, and a special Armistice (Veterans Day) observance. Sunday, November 11, 2012 at 12:00pm to 4:00pm. $6 for adults, $5 for seniors (65+), $4 for children ages 4 - 16, and $2 for children ages 2&3. FREE for children under age 2 and Friends members. Current U.S. military personnel and veterans admitted FREE.
Don't forget: We have additional activity listings in our Event Calendar.  And if you are heading into NYC for the weekend make sure you visit the New York City Mommy Poppins events calendar  to get the latest on all the fun to be had NYC-style.
Planning an event? Submit it to our calendar.
Did someone forward you this email? Subscribe to our free newsletter.
Tags: