Best At-Home Birthday Party Options for Animal Lovers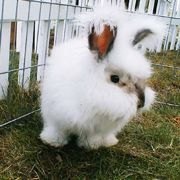 One of the most memorable birthday parties for a child is one involving--you guessed it!--animals. Few children can resist to non-stop fun of a pet-themed celebration!

So, for your child's next birthday, why not consider throwing him or her a shindig that incorporates some type of furry animal--or not so furry, if your youngster is going through a reptilian phase. Here's a round-up of some of the cutest, happiest, furriest, and slimiest party services in New Jersey and don't forget to check out our NJ Kids' Birthday Party Ideas Guide for tons of birthday party options.
Based in Budd Lake, Rizzo's Wildlife Discovery specializes in reptile, lizard, snake and Animal Birthday Parties that create a buzz about wildlife and nature.  Best part? Founder Dominic Rizzo and his animals travel to you--as long as you're in Jersey or New York City-area! Just name the time, place and party type of party or educational program you're interested in.  Contact: 201-230-2415.
The Lizard Guys, based in Raritan, provides live animal presentations with lizards, snakes, turtles, frogs and even various bugs. According to their Web site, a typical presentation lasts approximately 60 minutes and consists of six to 10 animals. The young audience is introduced to each animal, generally one at a time. Each animal is held carefully by one of The Lizard Guys, who patiently explain where the animal comes from, what it eats, and more. The Lizard Guys will travel to you and offers parties for children of all ages. Contact: 908-722-1519,
Snake lovers in your family? Snakes-N-Scales of Wanaque offers top quality animal programs, including reptile and fish birthdays, with hundreds of animals including snakes, sharks, boas, pythons, moray eels and more. These creatures are rescued from unfortunate situations and are loved and cared for by the Snakes-N-Scales crew. All the trained instructors are experts with animals and children, using jokes, stories, and an animal's view of the world to help enhance a party. The animal experts will travel to you, and the company offers different shows for different ages. Contact: 973-248-9964,
Based in Tom's River, Reptile Kingdom offers partygoers amazing animals. The company's interactive, educational and entertaining birthday shows are fun for kids of all ages. Reptile Kingdom services all of NJ, parts of NY, PA and DE, and some programs available include Bugs, Bugs and more Bugs, Reptiles of the World, and more. The company brings five core animals for a general and birthday party program, which includes a large lizard, large snake, large frog, large tortoise and an alligator.  There is no additional charge for the large impressive animals. Contact: 732-281-KING (5464).
Petland Discounts, which has 11 storefronts  in New Jersey, will travel to you! For a party, Petland bring a wide range of animals to the location of the event, including rabbits, guinea pigs, chinchillas, birds, lizards, and more. The Web site states: We are not a petting zoo, but rather an exciting and educational live animal show. Fun! The company is USDA Licensed and Insured. Contact: 877-762-6794.
Located (very) close to New Jersey is The Peaceable Kingdom Petting Zoo in Bucks County, PA. At the Peaceable Kingdom, children and adults alike may feed and pet the animals. The zoo, including a friendly llama, will even travel to you if you're in the NJ, DE and PA area! The company is a fully-insured and inspected petting zoo and wildlife educational organization. Contact: 215-801-8496.
Happy Tales Pets, based in Jackson, is a traveling petting farm zoo with ponies! The petting zoo with farm animals is portable, offering kids a hands-on party experience. Happy Tales brings sheep, goats, chickens, ducks and rabbits. Ponies are also available for parties in New Jersey and Eastern Pennsylvania. Happy Tales has been in business for over 20 years and is experienced, reliable and fully insured. Contact: 732-928-8593.


image: The Peaceable Kingdom
originally published February 2012