Monarch Festival
When:
Saturday, September 6, 2014 at 12:00pm to 4:00pm
Where:
Pyramid Mountain Natural Historic Area 472 Boonton Avenue, Montville NJ 07005
Cost:
$3 for kids ages 2-10, $4
Contact:
info@morrisparks.net
Website:
http://www.morrisparks.net
Ages:
All ages
Add to cal:
Google Yahoo iCal/Outlook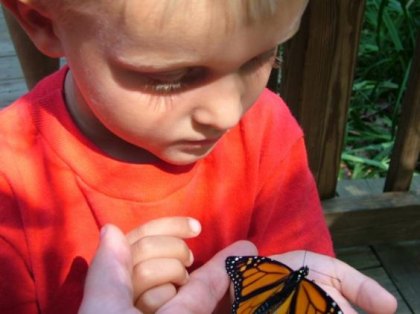 Learn about these fabulous butterflies and their miraculous journeys. The festival takes place during the monarch's peak migration time.
Tour the butterfly garden and look for live monarchs from egg to adult as well as the many other creatures that depend on milkweed. Travel through the lifecycle stations and experience the metamorphosis of an adult monarch firsthand, try some butterfly origami, and listen to live music and stories as you celebrate the life and legacy of these amazing animals.
More information can be found here.
Filed under: